Cowboys Preseason 2016 Mock Draft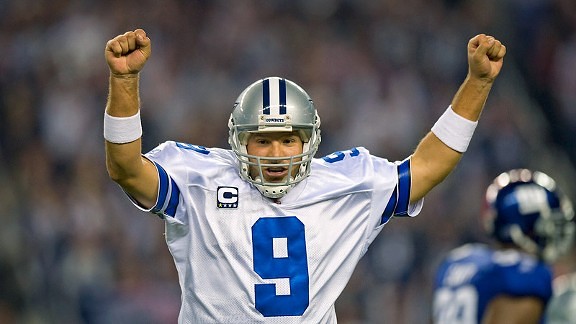 The preseason is here. Tempers are flaring up, players are getting into scuffles, and teams are getting ready for the season. A big part of getting ready for the season is evaluating the depth at each position.
The Cowboys have added a lot of depth this off-season using troubled players. No one knows how that will quite work out but let's take a look at how things could go into next year.
Here is a new mock draft by Cowboysfan for the preseason of 2016:
The Cowboys will need a RB next season. But I feel Dallas will go after Doug Martin or Lamaar Miller next offseason and so the need for a RB is lower on the chart, but is still a need.
1. Cowboys: Connor Cook QB Michigan State
Tony Romo has been a good QB for Dallas, but like all players eventually they break down and have to retire. Romo I think has a solid 2 years left before it's time for him to retire. I think getting a QB to groom behind him is the #1 issue. Weeden sucks and Vaughn is actually worse than Weeden. The backup QB position is a huge problem going into not just this season, but next season as well. If Connor Cook were to fall to Dallas I feel that we need to take this chance. He fell this far in a mock draft I did on Fanspeak. And it isn't far fetched to think he could fall this far. Aaron Rodgers last until the 20's. Cook to me is the perfect fit for Dallas. Jason Garrett will love his NFL ready nature. Unlike most of the QB coming out, Cook has played in a pro style offense and more often than not been successful. He's 6'4″ 220 pounds meaning he can take a beating in the NFL. He's also tall enough to see over the Cowboys O line. He doesn't have great athletic ability, but is deceiving as he can run for first downs. Can make any and all throws and scouts will salivate over this. Has excellent arm strength able to heave throws down the field with effortless motion. His 57% completion percentage isn't really bad, but definitely isn't good either. Sometimes instead of relying on footwork, he simply tries to strong arm the ball resulting in bad mechanics. Has his worst games on the road. I do not think he will be Rodgers or Brady, he may not even be Romo or Rivers. But the Cowboys will surround him with enough talent for him to succeed. All in all I think Cook will be an excellent backup early in his career, but also a good pro down the line.
2. Cowboys: KeiVarae Russell CB Notre Dame
CB may be the biggest hole on the team come the draft next season. Mo Claiborne will more than likely be gone, even if he has a good year, and Dallas may look to drop Carr's contract. And I think Byron Jones will find a home at S before the year is over. The Cowboys need talent here and they go with Cameron Sutton from Tennessee. As of right now Sutton is listed as a 2nd round prospect, I think by season's end he will crack into the 1st round. He's 6'1″ 200 pounds. He also has blazing speed, excels in both zone and man coverage. He can also return kicks and punts. He can be a little over aggressive tackling, and isn't really consistent in this area either.

The draft continues!
Click here for the next rounds.