Latest Cowboys 2016 Mock Draft by CowboysFan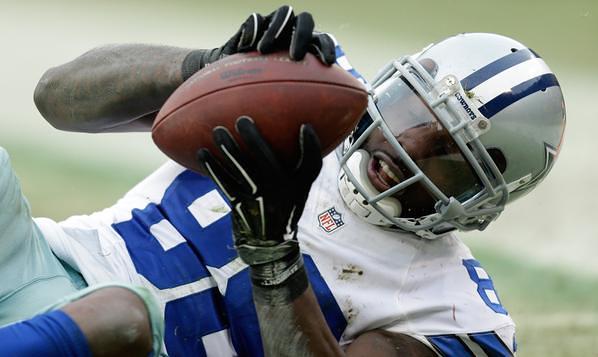 The Dallas Cowboys are looking to reach the ultimate pinnacle and get the Super Bowl championship that has eluded the Tony Romo era. Will it happen? That's yet to be seen, but we do know that Tony and crew will have a happy and healthy Dez Bryant to help try to accomplish that goal.
With Darren McFadden already on the PUP list, will this turn into a long term issue for the 'boys? How will they bounce back if things go sour? Let's check out the latest Dallas Cowboys mock draft projections from CowboysFan1993.
Picks below:
I used the Fanspeak site to create a mock draft. All of these guys were available when we picked. Ramsey, Lee, and Washington could really boost Dallas's defense. RB is also a need, but I feel Dallas may go cheap again and gets Lamar Miller or Doug Martin next off season which would be an upgrade over McFadden.
1. Cowboys: Jalen Ramsey S Florida State
Unless the ground game is horrendous this year, people should fully expect Dallas to go into the playoffs again this season. The Cowboys defense on paper looks like it has improved especially on the defensive line. But the secondary could still use upgrades, with their being few CB left, Ramsey is a no brainer. If Ramsey can continue to play at a high level at the CB position he will not be available when Dallas picks. Ramsey is a playmaking S who has excellent length at 6'1″ and is 205 pounds. Not only that he possesses elite speed and playmaking skills. One could argue, that if he didn't make plays, Florida St. would have lost games in the regular season. Ramsey is also a very good tackler and can make big hits as well. Byron Jones can play either S or CB. If he is playing at S I fully expect him to be the FS. If Ramsey is drafted, he would more than likely play CB or SS where he would excel at either spot.
2. Cowboys: Darron Lee OLB Ohio State
The Cowboys could still improve defense. In the Fanspeakmockdraft, they had Elliott still available, which is simply not possible in my opinion so I overlooked it and went with LB instead. The Cowboys could still use a LB though. Lee is one of the better LB in the NFL when healthy, but he is always hurt. McClain is also a good player, but he simply can't be trusted and is more than likely to leave next season. Hitchens and Wilson are good players, but I do think we could use upgrades. And Dallas loves competition. Lee is an athletic LB with the ability to cover slot WR which is very rare for a LB. He isn't' necessarily the fastest LB, but he is very good speed.
That's not all! Click Here to Read the Rest!
More picks after the jump.