Giants Will Not Waive JPP After Amputation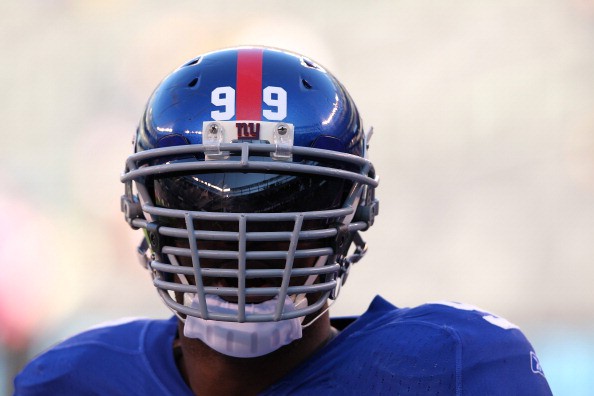 Seems like the Giants and Jason Pierre-Paul are at an empass. Pierre-Paul lost his index finger in a fireworks incident and has refused to meet with team officials since the incident.
Rumors swirled that Pierre-Paul may be waived due to the incident but it appears that the Giants are going to keep their contract with JPP:
The Giants fully intend to have Pierre-Paul on their roster for the 2015 season, a person with knowledge of the situation told NJ Advance Media. Unauthorized to speak publicly on the situation, the person requested anonymity.
Pierre-Paul currently has a one-year, $14.8 million offer on the table as the Giants' franchise player.
HT: BSO