Early Bird Redskins 2016 Mock Draft II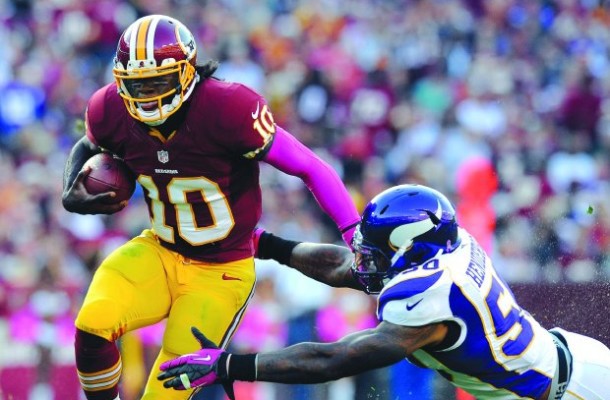 The 2015 season is just a few weeks away. We are already gearing up for what should be another big year! Draftp of our draft community has shared yet another 2016 Redskins mock and it is a detailed one to say the least.
Check it out.
Picks below:
I'm still getting a feel for where the 2016 draft choices will be ranked. I'm looking at a possible trade scenario with the Bills for Kirk Cousins. The Redskins might let him go for a 3rd Rd. draft pick. I'm guessing that pick will be around pick 82 to 89.
1. Redskins: Su'a Cravens S Southern California
Rd. 1, pick 14. SS/FS Su'a Cravens 6'1", 225 lbs. I really like this kid's game. Maybe its the fact that he wears #21 but he reminds me "some" of the late Sean Taylor.
2. Redskins: Reggie Ragland ILB Alabama
Rd. 2, pick 47. ILB Reggie Ragland 6'2", 252 lbs. The last 2 years the Redskins have used their 2nd Rd. draft pick on OLB but now its time to upgrade the middle of the defense. This guy should be able to come in and start right away.
3. Redskins: Nick Martin C Notre Dame
Rd. 3, pick 78. C Nick Martin 6'5", 295 lbs. I really like this kid and the Redskins haven't used any meaningful picks on a center in years. Martin has the potential to be a really good one.
4. Redskins: Hunter Henry TE Arkansas
Rd. 3, pick 85. This pick comes as part of a trade with the Bills for Kirk Cousins. TE Hunter Henry 6'6", 255 lbs. is a all around kind of TE the Redskins have been missing since Chris Cooley retired. Henry is a blue collar guy that never takes plays of and enjoys the game.
5. Redskins: Johnathan Gray RB Texas
Rd. 4, pick 114 RB Kareem Hunt 5'11", 215 lbs. Toledo. Hunt is a elusive runner that possess some Barry Sanders type moves. If he can catch the football he might make a hell of a 3rd down back.
Click here to see Rounds 5-7
Including a Quarterback pick of the future…