Callie Rivers Got DeAndre Jordan to Stay In LA…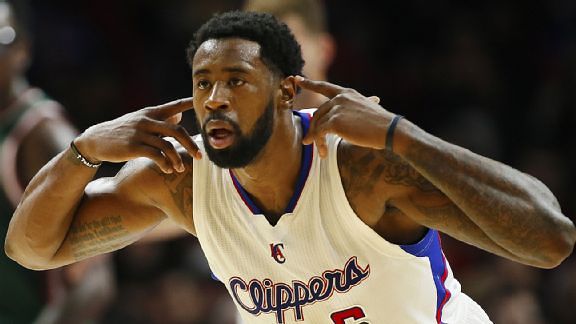 Clippers center, DeAndre Jordan was all set to leave town and sign a max contract with the Dallas Mavericks last week before he had a now infamous change of heart. In that time we saw Clippers players sending out cryptic emoji's all inferring they were en route to Jordan's home.
We even saw Mark Cuban rush over to DeAndre's crib only to be literally left on his doorstep.
But with all this commotion there was an unlikely hero: Callie Rivers. That's right, Doc's daughter got DeAndre to stay in LA:
According to a report from Dwain Price of the Fort Worth Star-Telegram, it wasn'tChris Paul, Blake Griffin, Steve Ballmer or even Los Angeles Clippers head coach Doc Rivers who convinced DeAndre Jordan to stay in L.A.

It was Rivers' daughter, Callie:
Hm, interesting. Price's report stops short of telling us exactly how Callie Rivers convinced Jordan to stay put with the Clippers.

But regardless, it's hard to imagine playing for a contender and earning more money in Los Angeles didn't have a little something to do with it.
I see you playa.