Why I'm Buying Low on Kristaps Porzingis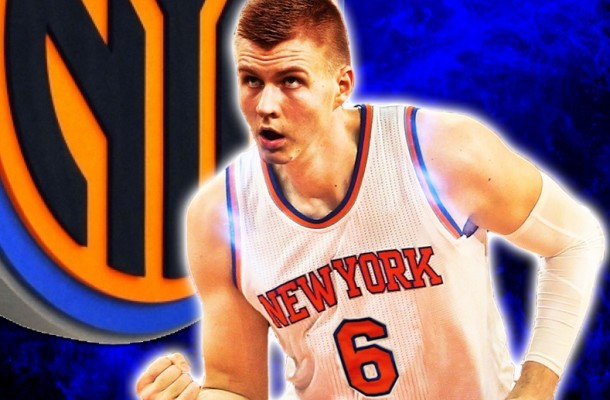 I'm going against the grain and buying low on Kris Porzingis. After researching him a bit, I think he's exactly who the Knicks need.
Knicks fans are mad, but I think they need to calm down. Kris Porzingis isn't the posterboard child Emmanuel Mudiay or Justise Winsow would have been in New York, but he's the correct basketball pick.
The key factor in this selection is that your have to remember one thing. Phil Jackson is looking for a player to build around for the next decade. He isn't looking to complement Carmelo Anthony. Melo will be 31 this upcoming year and hasn't shown an ability to lead any team to anything beyond leading Denver to a single Western Conference Finals apperance.
Breaking down Kris Porzingis
Let's run down him off the court:
He's only 19 and has two years as a professional player under his belt
Russia has exported recent useful players much as AK47, Sved, and others
Everything you read about Kris Porzingis show's extreme self awareness
Knows NBA players will test him as a "soft Euro" and is already preparing his body
Has played with NBA coaches in ACB and is up to date on NBA game
Let's run down what I like about him on the court:
7'2 IN SHOES, and may get taller (just pause and think about it)
Already has NBA range including the three point
Willing defender and if nothing more another big body at 7'2
Played professional ball in the ACB, which is arguably tougher competition than last season's NCAA
Knicks fans need to calm down. Kris Porzingis is probably going to be the pick that turns this franchise around. I think I remember the Mavericks drafting this German guy named Dirk Nowitzki and that worked out. The Seattle Sonics drafted this 6'9/6'10 kid named Kevin Durant who couldn't bench 180, and that worked out. Kris has more Dirk/KD in his game than the Knicks fanbase even realizes. Scouts have called him the best player in this draft.
Maybe the question isn't why Kris Porzingis was drafted, but what can you get in a trade for Carmelo Anthony?