T'Wolves Have Laid Out Plans to Select Mudiay #1 Overall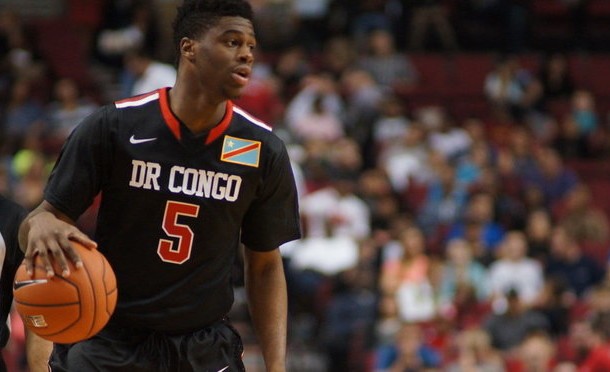 Emmanuel Mudiay is probably the most enigmatic pick in this year's NBA draft. The young guard chose to play in China over playing in the NCAA last season and had a up and down year, marked by a slight injury. Now that he is healthy and going through the draft process teams are very high on him and he just may go #1 overall:
Minnesota recently reached out to Mudiay and its front office laid out a vision for a roster with him, Andrew Wiggins and Zach LaVine, sources said. -REALGM
The consensus is that Karl Anthony Towns will end up being picked with that #1 pick even if he's not working out for any teams right now. The Wolves may want Mudiay but I think they could dangle Ricky Rubio and future picks out there to get another pick to select the Congo guard. No need to skip over the rare legit center.
No matter who the Wolves go with this pick is hard to screw up.