Swaggy P: LeBron's Secret Motivation is Space Jam 2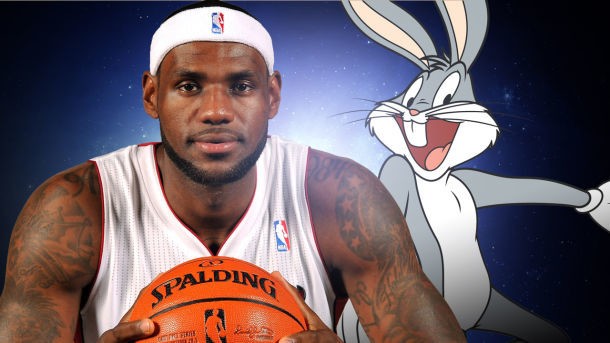 Word is that Lebon James has a 'secret motivation' to win the 2015 NBA Finals. Much has been made of this motivation, whether it be finishing third in the MVP race, or playing with an undermanned roster, but we still don't quite know what's bugging the King.
The Lakers' Swaggy P of all people just may know what that motivation is. According to Mr. Iggy Azaela, Lebron James wants to win the Finals so that he looks good going into filming a sequel to Space Jam.
If the player doesn't load, CLICK HERE to see Swaggy P's comments.

Space Jam 2: Starring Lebron James?
Don't count on it according to Lebron's camp. The King's camp is vehemently refuting any chances of LBJ co-starring with Bugs Bunny any time soon:
@darrenrovell

Source close to LeBron says there has been no substantive discussions regarding his starring in a Space Jam sequel.
9:57 PM – 21 Feb 2014
@WindhorstESPN

Well it was fun while it lasted. LeBron sources refute Deadline report, there's no Space Jam 2 or Warner Bros. project in works
9:28 PM – 21 Feb 2014
Lebron is getting his act on in the new Amy Schumer film Trainwreck so we'll see if anything comes from this…