Milwaukee Bucks Unveil New Jerseys for 2016 [Photos]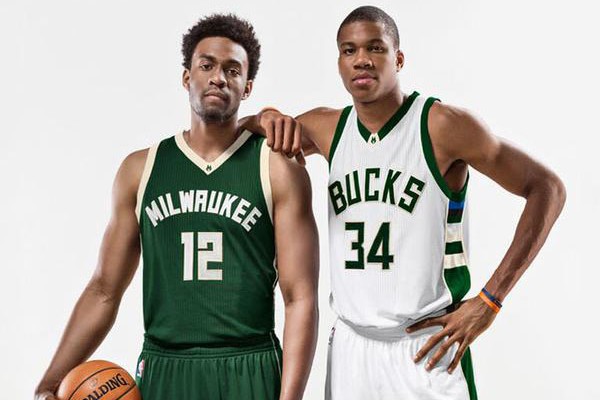 The Milwaukee Bucks are entering a new age of basketball. With the selections of the greek freak and Jabari Parker in back-to-back drafts along with some timely trades, the Bucks have overhauled into an exciting young roster. Along with a young coach in Jason Kidd what else could a young squad need?
That's right… slick new uniforms.
The Bucks installed a new court last season and now they have the jerseys to match. The uniforms are a nod to the retro era with slick block-style numbers, gold trim, and a hunter green primary color.
These aren't my absolute favorite jerseys in the NBA but they are close. The green and gold accents complement each other perfectly and the blocked numbers are easy to read. This is a much needed upgrade over the purple/green era jerseys.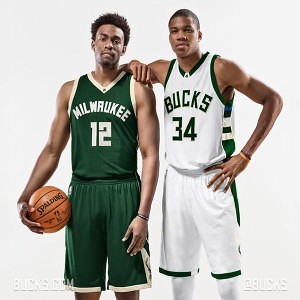 Now all they need is the throwback "Ray Allen era" Sunday jerseys to make the cypher complete.