Live Draft Blog: Lakers Select D'Angelo Russell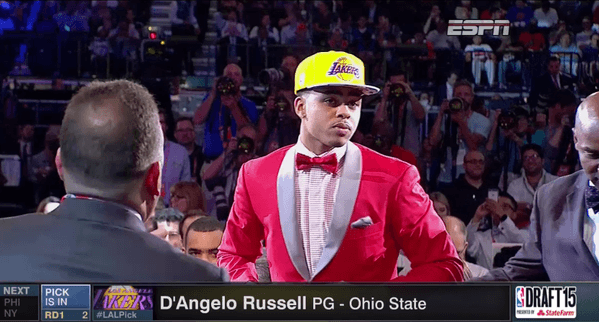 D'Angelo Russell did a great job selling himself during the draft process. Not only did he sell himself as a combo guard, but he sold himself as a box office type of guy. Russell worked the ESPN circuit and the cameras loved him.
Now whether or not he will turn into Steph Curry, we will have to see. Like Curry he lacks elite young Derrick Rose level explosion but he simply puts the ball in the basket. That's what the Lakers need on and off the court.
Now someone tell me why did Russell rock a bright red suit? *Scratches head* I'm sure he picked it out the Versace Willy Wonka Collection.