Sources: Lakers Have Decided on Jahlil Okafor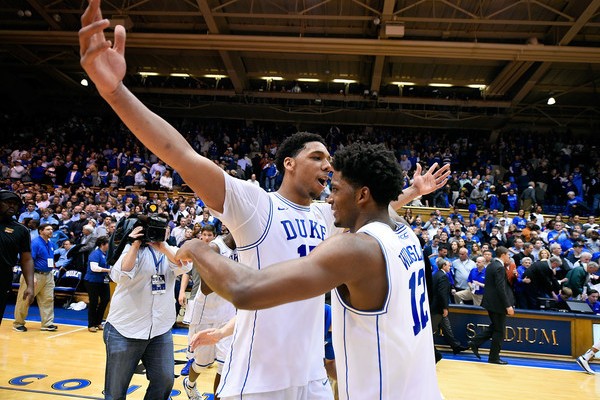 Looks like the Los Angeles Lakers have come to a decision regarding the number two pick in the NBA Draft. According to RealGM/SI the pick will definitely be Jahlil Okafor C/PF out of Duke University.
The Los Angeles Lakers are doing their due diligence on other players, but sources say they're locked in on Jahlil Okafor.

D'Angelo Russell and Emmanuel Mudiay have been brought in for workouts, but the Lakers see Okafor as a franchise center if the Minnesota Timberwolves select Karl-Anthony Towns.

SOURCE: http://basketball.realgm.com/wiretap/238159/Lakers-Locked-In-On-Jahlil-Okafor-At-No-2
The Lakers will have their pick of D'Angelo Russell, Emmanuel Mudiay, and Jahlil Okafor at the number two spot.
Jahlil helped Duke take the 2015 NCAA Championship and is thought of as a day one contributor with franchise changing potential. I just hope someone consulted KOBE before leaking these reports to the media.