How the Indianapolis Colts Made Out Big in the Draft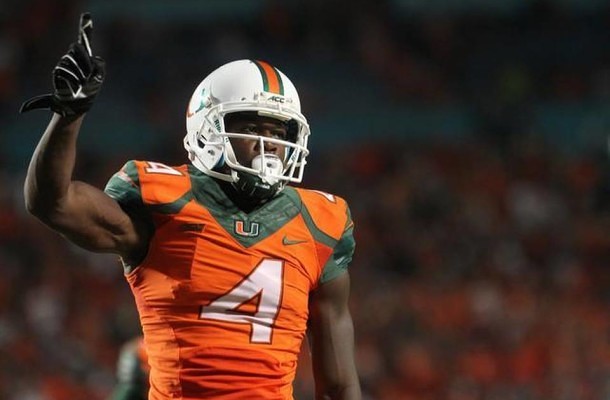 At the crossroads of America, April 30th marked the start of another glorious day for NFL teams everywhere, especially for the Indianapolis Colts. Colts fans and die-hard Andrew Luck fans alike tuned in to see what would become of the three-day long rookie football player selection process, which hotshot players would be selected and how this one event would help shape their team for the upcoming seasons.
Besides 2016 looking stellar already for the Colts, things could not have ended better for team that has it all: A stellar 4th-year quarterback in Andrew Luck, who has proven he can perform solidly and consistently, improving each year from his first in 2012 for the Colts. Arguably with one of the best offenses in the NFL, let alone one of the best teams in the NFL (ok, the defensive line needs some attention), the Colts can really only improve if their oversight and hard work have any say in the matter. So far, critics everywhere have put in their two cents about the C, D or F- quality of the NFL draft picks chosen by the Colts Team this year.
But let's look at the positives. A sign of the times to come, no team would give up a 4th round pick, or make their selections the way they did this year if they weren't absolutely confident in the team they currently have. No team is perfect, or will ever be perfect, but we're not searching for perfect. We're searching for talent. Yes, the defense needs some help; the offensive teamwork is spectacular, as shown from some of their best plays. And to be honest, there are always going to be haters everywhere- and halo effects of the aftermath abound here.
Phillip Dorsett– Miami Wide Receiver
With a 4.27 sprint for a 40- yard dash, this newcomers' elite level of speed and explosiveness is exactly the caliber needed for any team at this level of play, and suggests- just looking at the numbers on paper that he will fit right in. Extreme talent- check. He tore his MCL last season, but athletes have been known to come back from injuries before (Peyton Manning, anyone?) Why he was not taken in the first two rounds, we'll never know. Let's call it fate.
Henry Andersen– Stanford Defensive End
Hello, anyone? Are you there? You say the defense needs some help, so don't ignore it because here it is. Didn't Andrew Luck come as a rookie pick for the Colts from Stanford? Perhaps there is a connection there. In the third round, this was an amazing move to make, as Indy obviously could use line on the defensive end of things. Despite his build, Anderson is just as likely to be beat opponents with his quickness off the snap, as he is with his power. Anderson varies his pass rush speeds and knows how to create space and slip into the backfield. He's more flexible than he looks.
David Parry– Stanford Defensive Tackle
Also from Stanford (are we getting the picture here?), the Colts picked another rook who covered both bases of bulking up their weight on the defensive end, as well as picking Stanford bests who can really show some promise. Tell me the Stanford picks are just coincidence- this team knows what they're doing here: Solving problems in all the right ways. Amen guys, and a job well done.
After this years' draft, I can honestly say with an open mind that this team will play more aggressively as it continues to improve and gain experience. No longer sporting Peyton Manning as an All-star QB, it's still safe to say this team will no doubt be breaking records on the offense this upcoming year. The defensive line- with new numbers- has a few more serious weapons to showcase in their campaign of counteracting their opponents and offensively matched rivals in the game. With what they did this year, they easily gave themselves the best shot at a stellar performance next year.