What Odell Beckham Jr. Really Thinks About His Madden Rating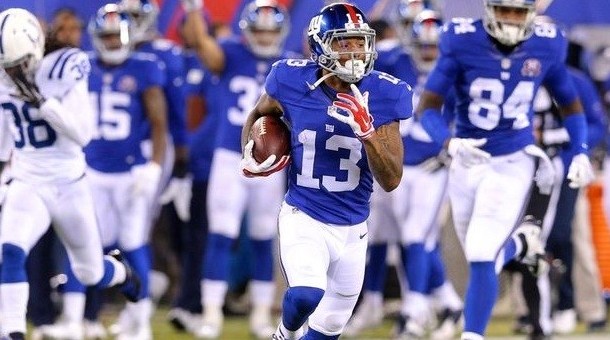 Giants receiver Odell Beckham Jr. is this year's Madden cover guy. With that comes a lot of press, and the man known as ODB is making his rounds.
Below is a clip from last night's episode of 'Garbage Time with Katie Nolan', featuring New York Giants star Odell Beckham, Jr.
In this clip, Katie and Odell figure out what his Madden ratings would be in certain non-football areas:
What do you think Odell's Madden 2016 rating should be? In my opinion he has to be at least an 88 if not 90. Looks like the Giants will have a nice squad on the game this year!