Jared Dudley Explains Why People Don't Want to Play With Kobe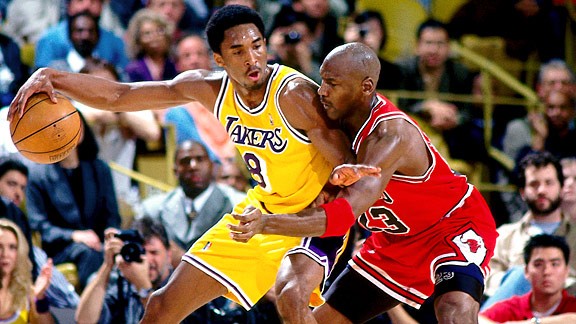 Have  you ever wondered why the Lakers can't seem to get a second superstar to stay next to Kobe Bryant? Deep down inside, I think that most Lakers fans already know why their franchise is struggling but they don't want to admit it. Most NBA players aren't trying to play with Kobe Bryant. Plain and simple.
And how do I know this? Last off-season in which Carmelo Anthony, Lebron James, and Chris Bosh were all available, the Lakers didn't even crack their top three lists. Chicago, Miami, and Houston were the top teams most commonly mentioned on those superstar's wishlists.
And who were the players the Lakers managed to get? Jeremy Lin and Carlos Boozer, who both arrived via trade and not their free will.
Just in-case you need any more proof there is Bucks SF Jared Dudley on the whole fiasco:
"Most guys don't want to play with Kobe. He gets in this thing where he doesn't pass and then overpasses and then trying to get triple doubles every night, so we know you have it…

"That's why I think it will be a while for the Lakers to get good because they've got no stars. I would be surprised if (Kevin) Love goes there."
Source: SLAM
2015-2016 will be K.O.B.E's last with the Lakers. We'll see if he continues his career elsewhere. I wonder if anyone *cough* Cleveland *cough* New York *cough* Miami *cough* will recruit him.