Dante Fowler Suffers Career Threatening ACL Tear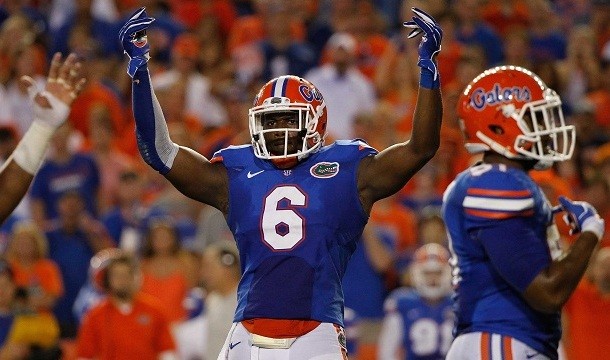 Things can change extremely fast in the NFL, and in life. Just a week after being selected with the #3 overall draft pick Dante Fowler is now in a fight for his career.
The #3 overall pick suffered what is being described as a "brutal" ACL injury on his first day of rookie camp. This is terrible news. Hopefully, with a little luck and a lot of hard work we'll see Dante back and better than ever:
Jaguars pass rusher Dante Fowler is out for the season with a torn ACL, Adam Schefter of ESPN reports.

Fowler, a talented edge rusher from Florida, was expected to make an instant impact on Jacksonville's defense. Instead, at the first practice of today's rookie minicamp he went down awkwardly, immediately grabbed his knee, and had to be helped off the field. It looked bad, and now it's been confirmed that it was every bit as bad as it looked.
Jags new Leo pass rusher Dante Fowler Jr tweeks knee at rookie mini camp. Was walking with trainers and carted later. pic.twitter.com/nkl8aoqC6x

— Chad Weeks (@cweeks85) May 8, 2015