Ultimate Redskins Draft 7.0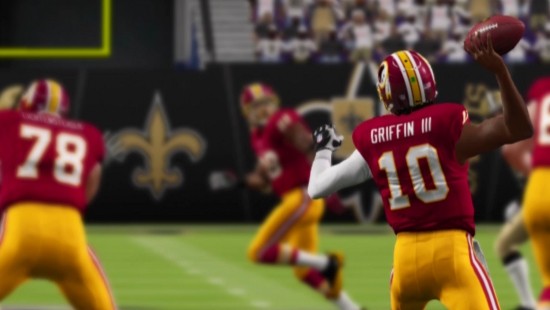 Will the Washington Redskins make a move to get a quarterback? Or will the team stay the course with Jay Gruden and the man known as RGIII? We'll see, there are only a few weeks left.
Draft community member Draftp**p shared his picks below. Skins fans, do you agree with this mock?
Check out the latest Washington Redskins mock draft:
Recent rumors have the Rams interested in moving up to get Mariota if he falls. I have the Rams trading up to number 5 to draft QB Marcus Mariota. In return the Redskins will get the Rams Rd. 1 pick 10, Rd. 2 pick 41 and Rd. 4 pick 119 to sweeten the deal.
1. Redskins: Brandon Scherff OT Iowa
Rd. 1, pick 10. As part of a trade with the Rams the Redskins get this pick. Brandon Scherff 6-5, 320 Lbs. is a mauler the Redskins O-line so desperately needs. Scherff may be a RT or G and should be a plug and play type of draft pick.
2. Redskins: A.J. Cann OG South Carolina
Rd. 2, pick 38. A.J. Cann 6-3, 315 Lbs. is the top rated guard in this years draft. Cann is NFL ready and should be able to win either G spot for the Redskins.
3. Redskins: Ameer Abdullah RB Nebraska
Rd. 2, pick 41. As part of a trade with the Rams the Redskins get this pick. Ameer Abdullah 5-9, 205 Lbs is the 3rd down back Jay Gruden missed out on getting last year. Abdullah is a duel threat coming out of the back field and is a heck of a good returner on special teams as well.
4. Redskins: Denzel Perryman ILB Miami (Fla.)
Rd. 3, pick 69. Denzel Perryman 5-11, 238. Scouts compare him to retired ex Redskin ILB London Fletcher. Perryman is a tackling machine that can come in and win a starting job this year.
5. Redskins: Gerod Holliman S Louisville
Rd. 4, pick 105. FS Gerod Holliman 6-0, 218 Lbs. is a ball hawking safety that the Redskins can develop into a starter.
6. Redskins: Eric Rowe S Utah
Rd. 4, pick 119. As part of a trade with the Rams the Redskins get this pick. CB/FS Eric Rowe 6-1, 205 Lbs. Rowe is well suited as a cover corner but if he fails he would be a very good FS prospect. Rowe has good size and speed to make it in the NFL and shouldn't take long to develop.
7. Redskins: Clayton Geathers S UCF
Rd. 5, pick 141. SS Clayton Geathers 6-2, 218 Lbs. Geathers is a big hitting but raw safety prospect that may need a year or two to develop but he has the ability to make a name for himself as a special teams stand out. Time will tell if he will become a diamond, he has the potential.
8. Redskins: Nick Boyle TE Delaware
Rd. 6, pick 182. Nick Boyle 6-4, 268 Lbs. Boyle is a solid blocking TE that can come in and compete with Logan Paulson for the blocking TE job. He might have to spend some time on the practice squad to work on his technique and get stronger in the weight room.
9. Redskins: Connor Halliday QB Washington State
Rd. 7, pick 222. Connor Halliday 6-4, 196 Lbs. Halliday comes from a spread offense and took a lot of his snaps from shot gun so it may take him a year or so to be ready to play in an NFL game. Halliday has a strong arm and can make all the throws.