First Look: Tim Tebow in Eagles Jersey [Pics]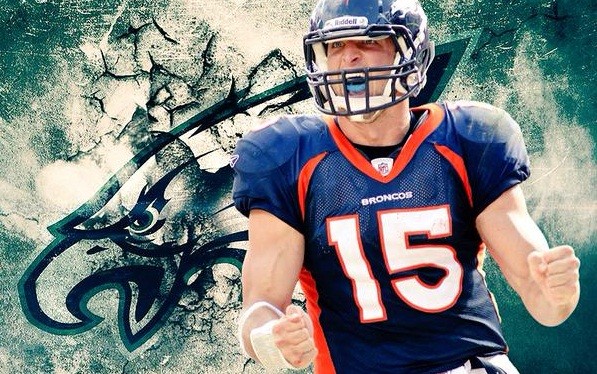 Tim Tebow is back! The University of Florida legend has signed a new contract with the Philadelphia Eagles and will be taking snaps for Chip Kelly's exciting offense this preseason.
Will Tim make the final 53 man roster? That's totally up to him and the other quarterbacks but as long as he has a chance you just never know. Tebowmania could be about to run wild and you don't even know it, brother!
Even if Tim is just around to throw some passes during preseason you cannot deny that the league is just a little more exicting when he's around. The constant "can he or can't he?" debates never get old. By the way, Tebow has chosen jersey number #11.
Check out the first look of Tim Tebow in his Eagles jersey:
(All photo credits to Twitter and the respective Photoshop artists)