What Do the Cowboys Do After Demarco Murray?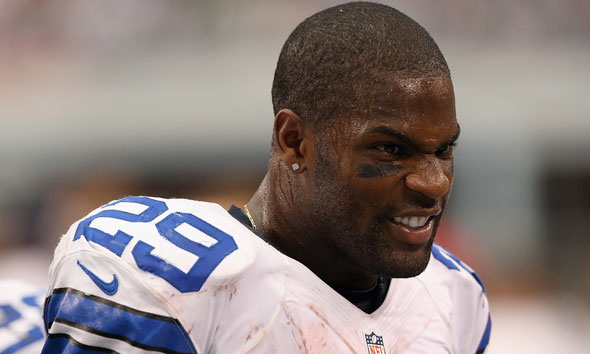 In case you have not heard the news, the Dallas Cowboys are expected to part ways with their starting running back Demarco Murray. Murray had a career year in which he tallied 1,845 yards and 13 touchdowns. Now that his contract is up the team is likely not going to be able to accommodate Murray and all of their other free agents as well.
.@RapSheet: "I would say based on my understanding of the situation there is a slim chance that DeMarco Murray does return to Dallas."

— NFL Media PR (@InsideNFLMedia) March 3, 2015
This leaves some decisions to be made:
1. Draft His Replacement in the 2015 Draft
The Cowboys hold the 27th pick in the upcoming draft. Somehow they've ended up in a situation where they may miss out on the top two running backs of this class. At that point in the draft, they could stand to overdraft someone in the first round like Boise State's Jay Ajayi.
That is… unless Dallas….
2. Promote backup RB Joseph Randle as the 2015-16 Starter
This makes a lot of sense. Joseph Randle was a top running back in his 2013 class that featured Eddie Lacy, Le'Veon Bell, and Giovani Bernard. When he wasn't stealing underwear last season Randle quietly ran for 507 yards on just 105 attempts. That's 4.8 YPC for those counting.
It's likely that Dallas focuses on keeping Doug Free and that offensive line intact while rolling with Joseph Randle in 2015. I don't expect Jerry Jones to immediately run to replace Demarco Murray, but anything can happen.