Marcus Mariota Eagles Jerseys Are Already Selling on eBay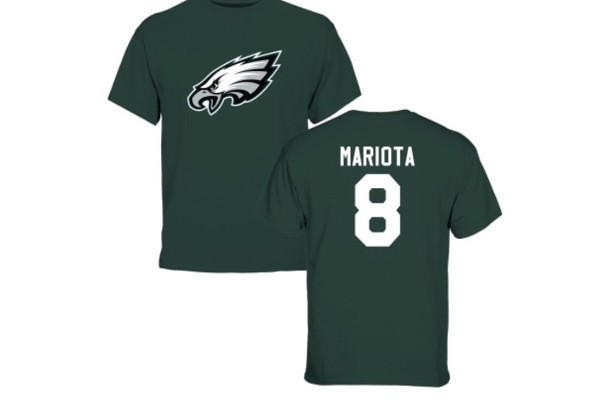 Will Marcus Mariota become the latest Oregon to Philadelphia connection? If some wishful fans have anything to say about it, the Ducks quarterback will spread his wings in the City of Brotherly Love next year.
Some fans absolutely could not wait and have already begun to sell their own Mariota Eagles jerseys on eBay. Just check out the photos above. The seller, leafs81, is from Belmawr, New Jersey and has fetched $30 per for the jersey shirts. Not a bad flip.
Just in case you need a visual of how Marcus would look in his new threads, here are some Photoshops from across the web:
All credits are due to the original creators of course.