The Ultimate Redskins Draft 6.0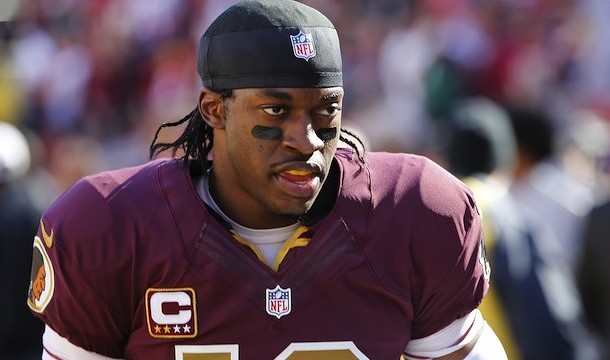 The following is a featured Washington Redskins mock draft from our draft community member, Draftp. Don't be afraid to jump in and showcase your selections!
Without futher adieu, onto the selections.
In this mock draft I wanted to run a trade down scenario I thought of while making my last full 3 round mock draft " Kiss my butt Mel Kiper and Todd McShay 5.0″.
1. Redskins: Vic Beasley OLB Clemson
Rd. 1, pick 5. The Redskins wanted to trade out of the #5 but could not find any trade partners willing to pull the trigger. In my last mock draft, "Kiss my butt Mel Kiper and Todd McShay 5.0" I had the Saints trading up to #3 to take Mariota. Realistically, if Mariota is not on the board at #5 then there might not be enough interest for a team to make a trade with Washington. I really like Vic Beasley 6-3, 246 lbs. I think with his speed and his non stop motor he will be a great asset for the Redskins defense sooner rather than later.
2. Redskins: Stephone Anthony ILB Clemson
Rd. 2, pick 46. The Redskins traded pick #38 with the 49ers and in return they get this pick and Rd. 3, pick 79. I like the idea of having teammates that played well together getting drafted to the same team. Stephone Anthony 6-3, 243 lbs. will come in and compete with Perry Riley Jr. for a starting job. Anthony with his speed and athleticism should give him the advantage to win the job out right.
3. Redskins: Clive Walford TE Miami (Fla.)
Rd. 3, pick 69. The Redskins are looking for a complete TE and Clive Walford 6-4, 251 lbs. is a pretty good choice to fill that need. He is a good route runner with excellent hands and he is under rated as a blocker but he gets the job done.
4. Redskins: Daryl Williams OT Oklahoma
Rd. 3 pick 79. The Redskins got this draft pick in the 49ers trade in the 2nd round. Daryl Williams 6-5, 327 lbs. would be a nice pick up for the Skins to play RT. Williams has the traditional size you are looking for in a RT and he had the ability the hold down the LT job in collage. Some scouts have him like so many other OT prospects making the move inside to guard.
5. Redskins: Gerod Holliman S Louisville
Rd. 4, pick 102. The Redskins get a steal at the beginning of the 4th round by drafting ball hawking FS Gerod Holliman 6-0, 218 lbs. Holliman falls into the 4th round over concerns about his tackling technique. The Redskins hope that with some proper coaching Holliman can put those concerns to rest.
6. Redskins: Darren Waller WR Georgia Tech
Rd. 5, pick 133. The Redskins draft a monster sized WR Darren Waller 6-6, 238 lbs. Waller didn't have many opportunities in collage to catch the football but with a 4.46 40 time and his great size make him worth a chance for the Redskins at the beginning of the 5th round
7. Redskins: Ladarius Gunter CB Miami (Fla.)
Rd. 6, pick 166. The Redskins draft CB Ladarius Gunter 6-1, 202 lbs. Gunter size and skills make him well suited as a press corner and should be a nice pick up for the Redskins.
8. Redskins: (Trey Williams WR/KR Texas A&M)
Rd. 7, pick 196. This is not the Redskins draft pick. The Redskins will draft RB/KR Trey Williams 5-7, 197 lbs. out of Texas A&M. Williams has some skills that will remind you of Rock Cartright and Brian Mitchell. He could develop into a solid 3rd down back in the pros but he will make the football team because he is an exceptional special teams player.