Chris Borland Retires: Where 49ers Go From Here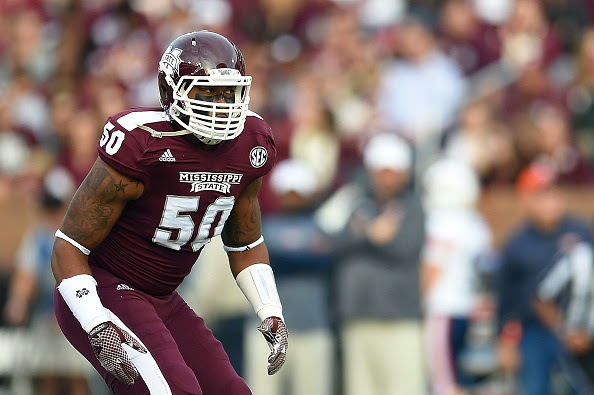 With the sudden retirement of San Franciso 49ers middle linebackers Patrick Willis and Chris Borland the burgundy and gold are in sudden need of a franchise player in middle of their defense. Of course, being a draftnik and all I instantly started thinking about my latest mock draft and how it was thrown off by the news of Borland retiring.
Now that everyone has had a few hours to digest things it is time to put our draft hats on and get some questions answered. What can the 49ers do? Will they draft middle linebacker early? Who's available?
The first thing we must do is evaluate the MLB pool. To avoid repeating myself, I've already done that in my latest ranking of that position here so read that post for my extended thoughts on each prospect.
The available guys for San Francisco around pick 15 will include:
Benardrick McKinney Mississippi State
Eric Kendricks UCLA
Denzel Perryman Miami
These are the first round prospects at inside linebacker. I think that out of this crew Denzel Pettyman fills Borland's void the best as he is similar in stature and a tackling machine as well. Eric Kendricks is from the state and is probably the best player out of the three above. Benardrick McKinney is a dark horse candidate and has all of the tools as well.
If I had to close my eyes and predict the future I think the 49ers will go with Kendricks due to his size and proximity. Kendricks will be the prospect they can get the most information on, and thus who the team will likely be more comfortable picking.
What do you think? Will the Niners be quick to replace Chris Borland?