First Round Prospect Marcus Peters Dismissed From Washington
Updated: December 13, 2014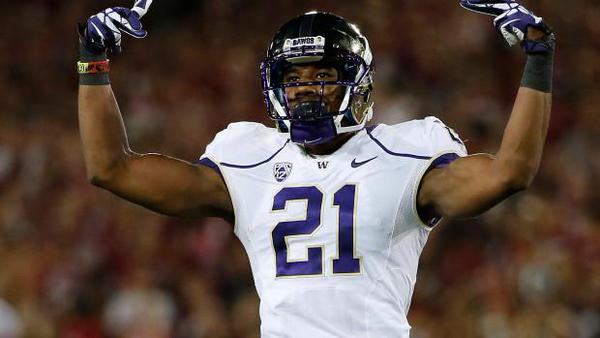 One of the top corners in the nation has been dismissed from his college team. Washington announced that CB Marcus Peters is no longer with the team. Apparently Peters has not been getting along with his coaches and it finally came to a head:
"Peters got into an argument with an assistant coach during practice Wednesday, a source said, apparently the final straw in a series of run-ins with Washington's new coaching staff. He also got into an argument with coaches during UW's victory at Colorado on Saturday and then missed practice on Tuesday, sources said."

http://blogs.seattletimes.com/huskyfootball/2014/11/06/uw-star-cornerback-marcus-peters-dismissed-from-the-team/
In my opinion this isn't a big deal. Once Peters gets into the NFL either he will grow up and mature or he won't. It's simple as that. Many times these players with "character issues" in college end up being very quiet pros once they have more of their own space and time to themselves. Remember these are young men who are still growing up and in their early 20's.
Being a professional is something he will likely figure out… once he's a professional. Imagine that.