Official New England Patriots Account Tweets Racist Slur
Updated: November 15, 2014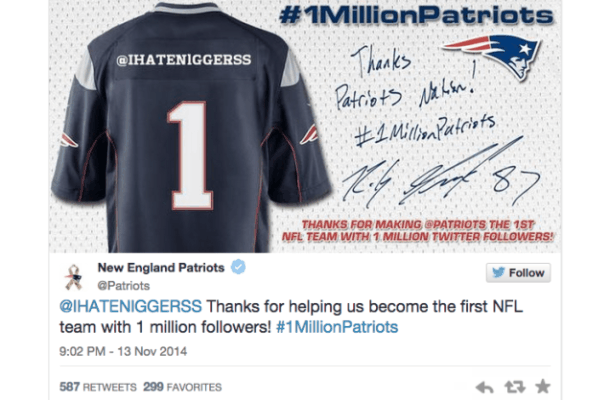 The New England Patriots have some explaining to do.
Apparently, the Patriots' twitter was set up to give a special shout out to their 1 millionth follower. Little did they know the depths of the hate on the internet and the levels people will go to make a point. Needless to say this is a classless move on whoever set up the account, but why was it automated with no protections in place?
Needless to say with all of the disrespect African Americans suffer in general on a daily basis with no justice, you'll be lucky to see anything more than a half-hearted apology from the New England brass.
Screenshots of the Patriots racist tweet below: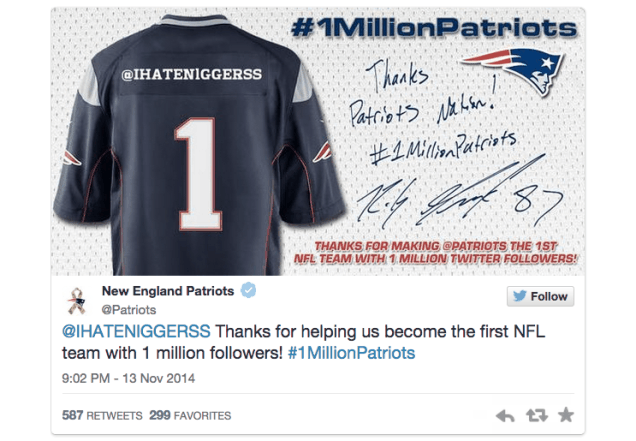 If you really think this was accidental, and that the team's apology will be genuine please note that this tweet stayed up for over an hour.
#WAKEUP
#Postracial