Lebron Expected to Make 'The Decision 2' on LebronJames.com 6pm Est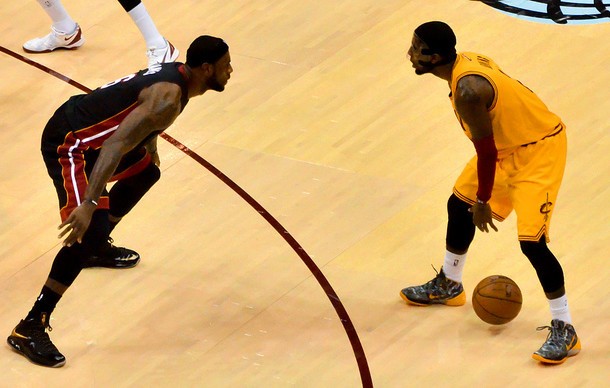 And here we… go!
Miami Heat forward Lebron James is set to make his free agency decision tonight after meeting with the Heat's President Pat Riley. It is rumored that Lebron will go over the salary cap with the Heat and make his decision depending on what type of roster the team can assemble around his max contract.
LeBron expected to announce free-agent choice on http://t.co/IZdJH1909N. I'd start refreshing at time of his meeting w Heat (6 pm EST).

— Sam Amico (@SamAmicoFSO) July 9, 2014
Many people are speculating that the Cleveland Cavaliers, the team that drafted Lebron, are in the running to bring the forward back to the Ohio area. So far we've seen:
1. Dan Gilbert remove the 'Comic Sans' Ether letter from the Cavaliers website
2. Dan Gilbert's private plane spotted in Miami
3. Moving vans at Lebron's house
4. Chris Bosh negotiate a contract with the Houston Rockets
5. The Cavaliers free up a max contract space:
Cleveland cleared those salaries b/c it didn't cost them much, it cleared cap and kept them alive for LeBron if that ever heats up.

— Bill Simmons (@BillSimmons) July 9, 2014
Brooklyn needed to replace Livingston (with Jack). And Boston wanted another big expiring deal because they're still chasing Kevin Love.

— Bill Simmons (@BillSimmons) July 9, 2014
Prediction: Lebron will accept a max contract offer from Miami. The Cavaliers present young talent, but there is no guarantee that the better option is in a Kyrie Irving who's never won more than 35 NBA games, an Anthony Bennett who almost got sent to the D-League, and an Andrew Wiggins who's a rookie. Lebron knows he can win with Chris Bosh and Dwayne Wade given the correct pieces put around them.