Why Carmelo Anthony is Not Coming to the Lakers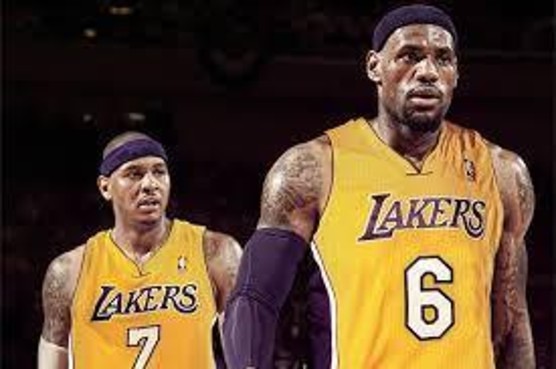 I hate to break Laker Nation's hearts but this blog must be written. Yes, I know Carmelo is in Los Angeles right now playing pickup with Kobe and having a good ol' time but it is what it is. Carmelo is not coming to the Lakers.
Why? Very simple. New York is still the better option. Let's chop this fable and break down the reasons why:
1. $30 Million Dollars

That is what year five is worth in New York. That year five that the Lakers cannot even offer with their "full max" (four year) offer. The funny thing is that Charlotte has the cap room to offer the same exact number, and Melo is team Jordan, yet the media doesn't talk about that because it doesn't get clicks…
2. Kobe and What Army?
What is Carmelo really coming to? No one really knows how Kobe's knee will hold up again. Let's say for worst case scenario's sake, Kobe has a Dwyane Wade like "mini falloff" and only plays 50-60 games. That leaves Melo playing a third of the season with who? Julius Randle (rookie), Robert Sacre, Steve Nash (41 years old), and MAYBE Swaggy P Nick Young… if they can even outbid the market for him?
3. Phil Jackson
Phil is clearly working a long term vision for this team. Yes, Cleanthony Early is not going to win you a Eastern Conference finals next year, but chances are Carmelo isn't going to play in the Conference Championship of either conference anyways. Why not let Phil continue the plan? The Knicks are aggressively moving malcontents and bad contracts off this squad (Ray Felton, Tyson Chandler.) Next year Melo will basically be able to hit the reset button on his Knicks career… and did I mention there is a $30 million dollar fifth year at the end of that road?
Fact of the matter is: as attractive as Los Angeles is, Melo will be a Knick.
*slaps table like Skip Bayless*
Book it!