Lebron James Made $30 Million in Apple's Beats by Dre Deal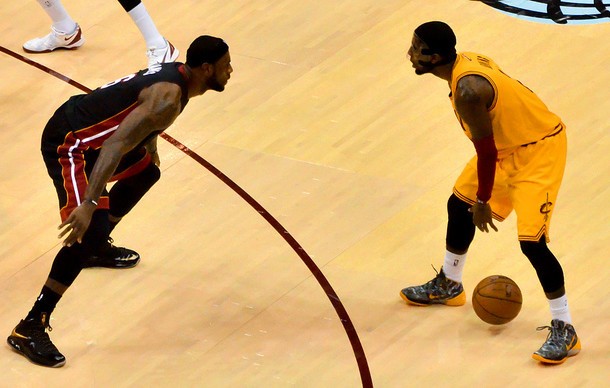 Lebron James is a man who knows how to make a dollar or two. As the four time NBA MVP chases his third NBA championship, one thing he will never have to chase again in life is a dollar– even if he blows every penny he's made on the court.
Sources indicate that Lebron's payout in the Apple/Beats by Dre is massive. This is what happens when you leverage your celebrity to make real business moves:
In a recent example, while James was leading the Heat to a victory over the Indiana Pacers in the Eastern Conference finals, sources say the 29-year-old was finalizing what is believed to be the biggest equity cash payout for a professional athlete in history as part of Apple's recent $3 billion purchase of Beats Electronics. Sources briefed on the situation say James realized a profit of more than $30 million in cash and stock in the Beats sale after he had struck a deal to get a small stake in the company at its inception in 2008 in exchange for promoting its high-end headphones.
Life is good when you're the king. It's also pretty good when you got an extra $30 million to play with.

Now to see how to get Lebron to promote MDHQ….