Browns' Receiver Josh Gordon Takes Another Hit… No Pun Intended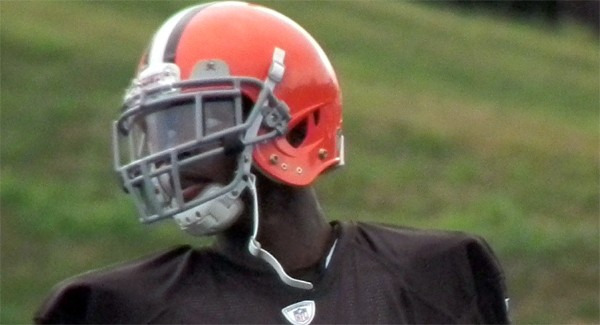 Unfortunately, beloved Cleveland Brown receiver, Josh 'Flash' Gordon, has reappeared in the news with his name AGAIN related to marijuana. On Memorial Day, Gordon was pulled over for going 74mph in 60mph zone. However, the speeding was insignificant compared to the marijuana found in Gordon's Mercedes. The passenger inside Gordon's vehicle whole-heartedly claimed possession of the marijuana, but nonetheless this incident just diminishes Gordon's chances of having his 2014-2015 season long suspension withdrawn.
The Cleveland Browns have high hopes for rebuilding the franchise. Whether it is Johnny Manziel or Brian Hoyer quarterbacking the Browns' offense, both potential quarterbacks would love to have Josh Gordon as their target. It is sort of ridiculous that Gordon led NFL in receiving last year, even though he served a two game suspension. Last season he totaled 1,646 yards, which beat the second most leading receiver, Antonio Brown, by 147 yards. In fact, the second leading wide receiver on the Browns, Greg Little, totaled 465 yards last season, which is a diminutive 28% of Gordon's total yards.
Not only does Josh Gordon's potential absence directly impact the Browns, his absence indirectly impacts fantasy football owners – especially in keeper leagues. Despite sitting out weeks one and two of last season, Gordon averaged 13.8 points a week for fantasy owners. After the Browns' week ten bye-week, Gordon went on a hot streak and averaged 20 points to close out his monstrous season. I was fortunate enough to have Josh Gordon on my team last season, and I was tremendously grateful for Gordon carrying my team some weeks.
It would be a shame to see Josh Gordon's career be halted because of poor personal decisions. It would not be the type of 'flash' that Josh Gordon would want to be remembered for.