Stephen Jackson (@DaTrillStak5) Releases Donald Sterling Diss Track Titled America the Beautiful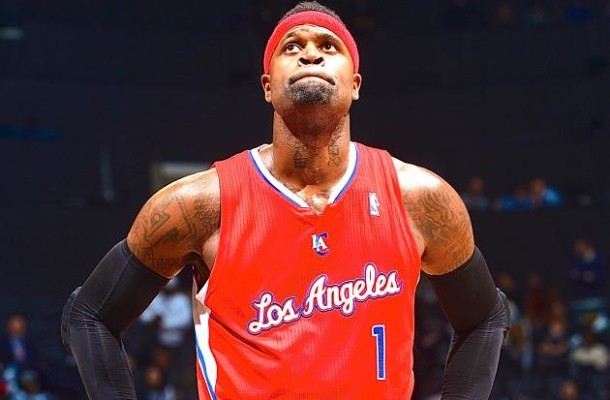 Just in case you forgot Stephen Jackson aka 'STAK5′ is the realest man to ever lace up a pair of basketball shoes, here is another reason to show the former NBA guard some respect.
STAK5 has recently started pushing heavy in his post-NBA rap career and dropped a diss track aimed at the owner of the Los Angeles Clippers Donald Sterling titled America the Great. Stephen Jackson recently played on the Clippers THIS SEASON so he can shed some unique light on the situation. He revealed in an interview with VladTV that many players never even meet their team owners.
Stak5 also said that the Clippers' "protest" was stupid, and that he would have walked out on the season. Many other NBA players are slowly whispering these same sentiments. The players of the Los Angeles Clippers missed their moment to make a change, and by playing in the playoffs they earned Donald Sterling a reported $10.5 million during the playoff run. Way to show him guys! He still owns the team!
If only more players were trill like Stephen Jackson. Track below: