NBA Conference Finals Predictions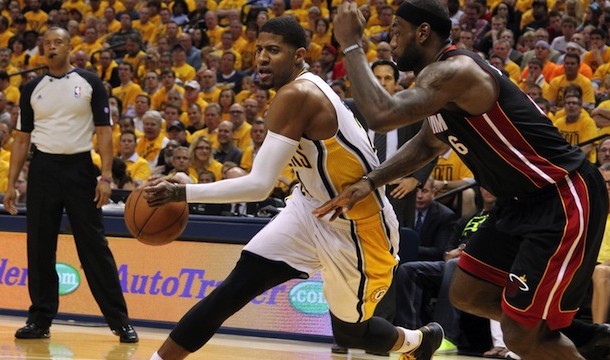 Oklahoma City Thunder vs. San Antonio Spurs
Both the Spurs and the Thunder are lethal teams, but their styles of play are polar opposite.  Whereas, the Thunder enjoy running the court on fast breaks with speedy guards such as Russell Westbrook and Reggie Jackson. The Spurs enjoy a methodical half-court a game style, which looks even more potent now due to Serge Ibaka's playoff ending injury. Nevertheless, Kevin Durant and the Thunder look to continue the regular season trend of sweeping the Spurs. In the regular season, the Thunder swept the Spurs and won by an average of 9.25 points. This is a relatively large point differential, but that is due to the poor matchup for the Spurs. However, this is the NBA postseason. With that being said, when is the last time the Spurs have not put on a show in the playoffs? Greg Popovich's veteran crew looks to outsmart and outplay the Thunder, but that will not be an easy task.  My prediction is that Steven Adams will effectively fill Ibaka's role, which will allow MVP Kevin Durant and company to pull off the upset.
Series Prediction: Thunder in 7.
Indiana Pacers vs. Miami Heat
The Miami Heat look poised to make their fourth straight NBA finals appearance. However, the Indiana Pacers will not go down easily. The Miami big 3 have been nothing shy of magnificent in both the Bobcats' series and the Nets' series. The Pacers have a talented team that can swing momentum in a matter of possessions, which could pose a threat to Miami if the Pacers go on too many of those runs. In the regular season, the Pacers and the Heat split their season series 2-2, yet most NBA analysts believe that the Heat will easily handle the Pacers and reach the finals. Although personally I am not a Heat fan, I reluctantly agree with those NBA analysts. The Miami Heat are as consistent as teams come. With deep playoff experienced veterans, which are essentially all the players on the Heat, the inconsistent Pacers pose little threat to such a talented team. My prediction is that Lebron James will average over 25 points per game in the series and the Heat will hush the outspoken Pacer squad. This outcome will produce a rematch of the 2012 NBA finals. The 2014 NBA finals will be Oklahoma City Thunder vs. Miami Heat.
Series Prediction: Heat in 5.