FXFL Developmental Football League Set To Play this Fall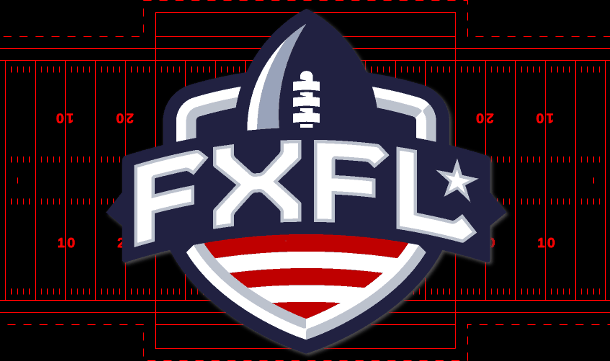 New York, NY, May, 7th 2014 – FXFL, a new developmental league for professional football players today announced its launch. The inaugural season will kick off this fall with at least six teams-game regular season schedule during the months of October and November. The league, headquartered in New York City, will be announcing teams and locations throughout the month of May.
The FXFL will operate as a true developmental league in every facet, even serving as a testing ground for proposed rule revisions. The league will poll fans this summer on whether to eliminate the punt and point after try during games. The FXFL will also provide additional opportunities for coaches and serve as a training module for prospective NFL referees.
"With the increasing number of underclassmen declaring for the NFL draft each year and signs of change looming within the NCAA landscape, the case for a developmental league is overwhelming," said Brian Woods, founder of the FXFL. "I think the current sentiment among professional football executives and college administrators is that a developmental football league is absolutely needed; the FXFL can fill this void."
The FXFL plans to provide its fans with a high quality on-field product without passing on the higher costs associated with larger stadiums. As part of its business model, the FXFL will forge partnerships with existing Minor League Baseball ownership groups and utilize smaller, more fan friendly venues, including MiLB parks.
The league's unique concept has even garnered attention from Wall Street. "I think the key element in differentiating the FXFL from other failed attempts at professional football leagues is its financial structure; the FXFL has created a business model which is sustainable," said Alan Pace, an executive from a leading bank and former President of MLS Real Salt Lake.
True to its name, FXFL, or Fall Experimental Football League, plans to employ Silicon Valley technology to enhance the game day experience for both fans and players alike. In addition, all games will be played on Wednesday nights to avoid scheduling conflicts with the NFL and college football and will provide the American public with additional opportunities to support the country's most popular sport.
The FXFL will utilize NFL rules. Only those players who are less than two years removed from college will be eligible for the league's draft, which takes places in September following the conclusion of NFL training camps. Once acquired, players will be allowed a maximum of three playing seasons in the FXFL.
About FXFL

The FXFL is a professional developmental football league that serves as a platform for the development of players, coaches and referees. The FXFL employs advanced technologies and provides high-quality professional football at an affordable price in family-oriented venues.