Thoughts After the NBA Bans Donald Sterling for Racist Comments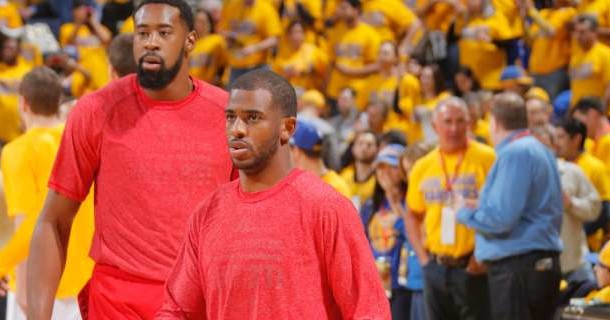 Today is a monumental day in American sports. For the first time ever, a major American sports league has banned an owner for conduct unbecoming to the league.
Just in case you are living under a rock, TMZ dropped a fifteen minute racist tirade from Donald Sterling recorded secretly by his "alleged" mistress. Now whether you agree with the man being punished for private comments or not, there is no denying that what's recorded in that audio is despicable. Sterling said everything from "black Jews are treated like dogs," "I feed and house my blacks," to "don't associate with blacks." The biggest mistake he made was saying that no black were welcome to his games, not even Magic Johnson!
Privacy matters aside, the root of this issue is that Sterling announced how he would like his racist bigoted ideology incorporated into how the team operates. Saying no blacks are allowed at an NBA game is one of the most prejudice things an NBA owner can believe. What's next? No Puerto Ricans can come to the Nets/Knicks games? No Cubans allowed at the Heat games? No Mexicans allowed at the Mavericks games? When does it stop when you allow someone in that position to publicly announce such an ideology?
I applaud the NBA for making a power move. The only thing they can do in this position is to vote Sterling out of ownership. The players made a "statement" by turning their gear inside-out but we all know next season they would have proudly cashed Donald Sterling's checks without a second thought. It was up to the NBA brass, the few that can check Donald Sterling to stand up and say NO to this man. David Stern had chance after chance to oust Sterling (discriminatory housing and Elgin Baylor incidents) and didn't do it. Hat's off to Adam Silver.
Admittedly Sterling has a case on his hands and this is going to get messy. Expect a long and ugly legal battle over the Clippers, those audio recordings, and the NBA's rulings. I just applaud the league and it's new leader Adam Silver for having the grapefruits to make such a stand.
On ownership super majority needed to vote Sterling out, one Board of Governor tells Yahoo: "Adam has the votes – all of them, I believe."

— Adrian Wojnarowski (@WojYahooNBA) April 29, 2014