What the 2014 NBA Playoffs Says About the Draft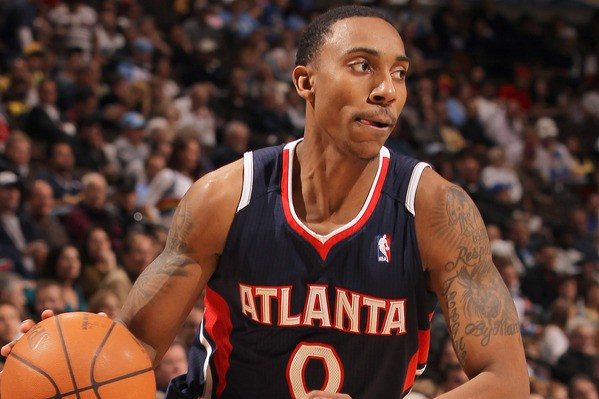 It's only two days into the 2014 NBA Playoffs but already a lot of discussion has emerged regarding the state of the game of basketball. Teams like the Indiana Pacers (who got beat by Atlanta) and the Miami Heat (who struggled to put Charlotte away) have come out the gates slowly. There are a few points of discussion pretty evident that I believe are going to affect the draft this year and into the future.
Without further adieu let's get into it:
1. Guard Play is at an All Time High
From Kemba Walker, to John Wall, to Damien Lillard, Russell Westbrook, etc. the future of the NBA is in the back court. In the future having just one of these guys isn't going to be enough. Teams like the Clippers have tandems of All Star Caliber guards they can play together. Phoenix, who missed the playoffs, exceeded expectations behind the combination of Goran Dragic and Eric Bledsoe.
Teams will be salivating to get their hands on Andrew Wiggins for this reason. Wiggins struggled a bit during the beginning of the season but got on his game towards the stretch. Placing Wiggins on a team with maybe a… Trey Burke or Victor Oladipo suddenly makes things interesting.
Though I believe Oklahoma City will win this NBA Championship, I have no doubt they traded away certain long term dominance when they parted with James Harden. The days of teams playing with 3 defensive guys and two scorers is all but done. Looking at you, Grizzlies.
2. There is Still a Premium on Big Men Who Can Score
Speaking of the Grizzlies, there will always be a premium on the big guys. Whether just or not, guys like Marc Gasol, big Al Jefferson, and Marcin Gortat make eight figure salaries.
We've seen in 2009 what happens if you place a few shooters around a great big man. The Orlando Magic made the NBA finals that year with average talent around Dwight Howard. Those type of teams could still dominate today with the lack of GREAT centers in the NBA.
Teams love the potential of Joel Embiid, but the "smart money" is on the left handed post player, Julius Randle. Randle will produce immediately for a young struggling club. It may be years before Embiid becomes a dominant offensive player professionally.
3. The Talent Gap is Closed
This is a theory I began to develop during the NCAA tournament. I noticed that every game was extremely close, much more competitive than I could ever remember. In 2014 when teams like Mercer beat the Duke's of the world it no longer feels like an upset. With the culture of AAU ball and summer leagues the average players are much closer in talent level than ever.
In the league we are seeing Atlanta put the hyped Indiana Pacers on alert with a game 1 win AT Indy. The NBA's median talent level is not as wide as you think. The reason Kobe and Lebron are Kobe and Lebron is because they are THAT MUCH BETTER than everyone else.
Draft wise this means teams should hold off on drafting known names from big schools. Guys like the Harrison twins from Kentucky, Duke's Rodney Hood, etc. are not worth top lottery picks when you can get an equally talented player such as OSU's Marcus Smart or Dario Saric with a pick in the teens. If a team comes calling with a trade full of future picks to overdraft a Harrison twin or comparable, then by all means teams should trade out and rob them blind.