Stephen A. Smith Reports Carmelo Anthony is Leaving the Knicks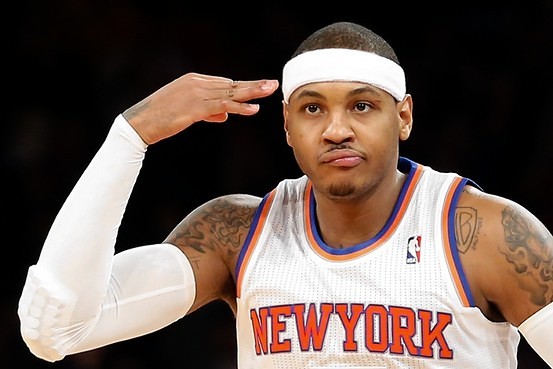 Word is, from ESPN's Stephen A. Smith, Knicks forward Carmelo Anthony is planning to leave the Knicks after this season. This is coming off a disaster year in which the Knicks will likely miss the playoffs in a very weak Eastern Conference. Carmelo will be a free agent and can opt to sign elsewhere if he exercises his player option.
Here is what Stephen reported:
"I was told this last week, I was told a few days ago, I had it reiterated to me by somebody I trust yet again this morning, that Carmelo Anthony is gone, he is leaving New York city," Smith said on ESPN's First Take. "And he is gone because he's at the mindset that in order to achieve any amount of success he would had to sacrifice not just this this year but next year as well, because of this current roster."
With Phil Jackson coming in, I don't look for the Knicks to make many moves. They will recruit Melo to stay, but if he leaves then I see New York sitting on their laurels for a year while Amare Stoudemire and Tyson Chandler's deal's expire.
What do you think? Will the Knicks keep Melo or is he gone?!