Jaguars Trade Draft Bust Blaine Gabbert to the 49ers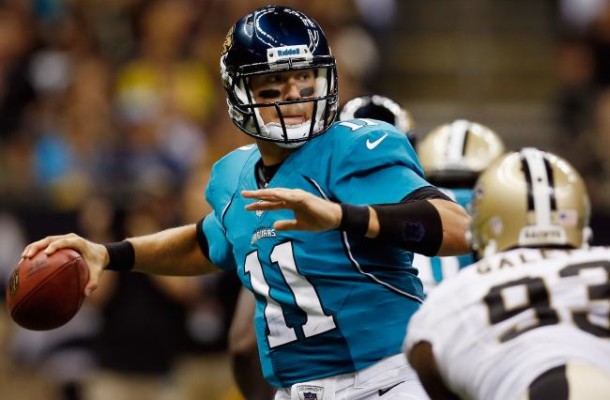 Rumor is that the 49ers were looking to bring in some quarterbacks, and now they've got one of many players who will compete to play behind Colin Kaepernick. The 49ers have traded for the Jaguars former first round pick, Blaine Gabbert. It seems the Jags have decided to give up on the 10th pick in the 2011 draft.
The Jaguars will receive a 6th round pick for the quarterback's services.
Here is the info:
The No. 10 overall pick in the 2011 draft never became the franchise quarterback former general manager Gene Smith envisioned when he traded two picks to get him and on Tuesday the Jaguars traded him to San Francisco for a sixth-round pick in this year's draft and a possible conditional pick in 2015.
In his four years in Jacksonville, Gabbert threw for 4,357 yards 22 touchdowns and 24 interceptions.