2014 NFL Free Agency Tracker: Who Won?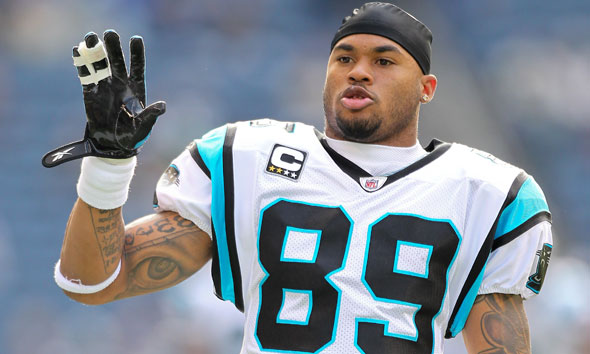 The NFL's free agency period started off hot and heavy with a bevy of moves that rocked the landscape of the league. Many Hall of Fame players have switched uniforms, and there are still some good players yet to select a team. But from the players who have signed, let's see who is going to make an impact in 2014 and beyond:
Brandon Browner and Darrelle Revis sign with the Patriots:
This is going to be a physical duo for the entire AFC East to go against. I almost want to say the Pats locked it up until…
Cortland Finnegan and Brent Grimes sign in Miami:
The Dolphins locked up their starting corner and added a tough vet to put with him. Finnegan will give this division some problems. Keep it real, no team in the AFC East has developed a great set of receivers yet.
Steve Smith signs with the Ravens:
The Smith brothers are going to be reunited in Baltimore (I'm joking, I know Steve and Torrey aren't related.) Torrey has been getting doubled and garnered a ton of attention without Anquan Boldin last season. Steve will fill that tough underneath role. And I get to call them the SMIFF BROTHERS all year long.
Broncos sign DeMarcus Ware, TJ Ward, and Aquib Talib:
The Broncos filled their defensive needs in the first two days of free agency. Ward brings them a young safety yet to hit his prime, while Ware and Talib bring that veteran toughness and experience.
Jarius Byrd lands in New Orleans:
Byrd will pair with Kenny Vaccaro to form a young ball-hawking duo. Cam Newton and his zero receivers are going to hate this team.
Redskins sign Andre Roberts:
This was a sneaky signing that didn't get much coverage. Roberts got lost in the shuffle down in Arizona but has good hands and makes the routine catch. Pierre Garcon will enjoy his new running buddy and a healthy RG3.
Alterraun Verner and Michael Johnson sign in Tampa:
New jerseys, new defensive young players. Out goes Revis and in comes Verner who commands $14M guaranteed during the entire duration of his contract. Needless to say there were some savings there. Johnson will give them a young pass rusher who causes some of the most hurries in the league which is needed when you play Drew Brees, Matt Ryan, and Killa Cam twice.
Notable Free Agents Available:
Michael Vick, Knowshon Moreno, Julius Peppers, Antonio Cromartie