Johnny Manziel Vows to Bring Super Bowl to Cleveland Next Year if Drafted
Updated: February 14, 2014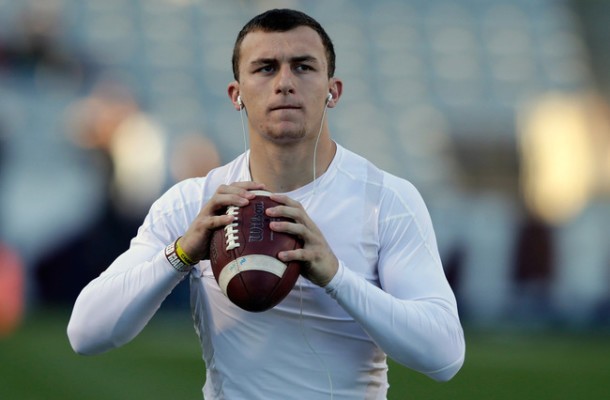 Johnny Manziel is a confident young man, you can't take that away from him. The youngest man to ever win the Heisman Trophy has declared for the 2014 Draft and is making no doubt about it- he wants to be successful right off the bat.
Manziel says that his goal is to step right into the league and win the Super Bowl in his rookie year. You know what they say about goals, they all begin in the mind.
Johnny went on to say that even if he was drafted by the historically underachieving Cleveland Browns he will maintain the goal of winning the 2015 Super Bowl Championship.
"People can call me crazy, and it's not cockiness [but], I'm going to put myself in [position] to win the Super Bowl every single year," Manziel said. "A 5-foot-10 guy [Seahawks quarterback Russell Wilson] just won the Super Bowl in his second year in the NFL. That's unreal. I want to be the first rookie to win the Super Bowl."

"If something happens, and it's the Cleveland Browns, I'm going to pour my heart out for the Dawg Pound and try to win a Super Bowl for Cleveland," Manziel said. "I don't care if they've had 20 starting quarterbacks since 1999. I'm going to be the 21st and the guy that brought them the Super Bowl."
What do you think? Can he do it?
I personally wouldn't bet against him!