Who Won the Robert Griffin III Trade?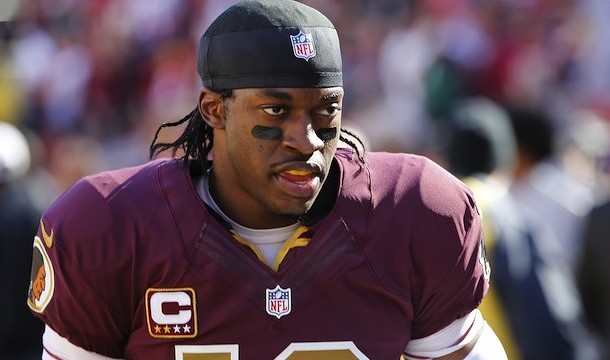 With the disaster that has been the Redskins 2013 season, let's take a look back at the RG3 trade. Who won this trade? The Rams or the Redskins? Here is the official scorecard of all the players traded for RG3:
Redskins get: 2nd-overall pick (2012)
Robert Griffin III, QB Baylor
Rams get: 2nd-overall pick (2014)
To be determined.
Rams get: 6th-overall pick (2012)
Traded to Dallas (Morris Claiborne CB LSU)
Rams select Michael Brokers DT LSU (14th Overall)
Rams get Dallas' 45th-overall pick
Traded to Bears (Alshon Jeffrey WR South Carolina)
Rams select Isiah Pead RB Cincinnati (50th Overall)
Rams select Rokevious Watkins G South Carolina (150th Overall)
Rams get: 22nd-overall pick (2013)
Traded to Falcons (Desmond Trufant CB Washington)
Rams select Alec Ogletree LB Georgia (30th overall)
Rams select Stedman Bailey WR West Virginia (92nd overall)
Rams trade 198th (Falcons) selection to Houston with 184th pick
Rams select Zac Stacy RB Vanderbilt (160th overall)
Rams get: 39th-overall pick (2012)
Rams select Janoris Jenkins CB Northern Alabama
In Summary, the Rams received eight players and the second pick in the 2014 Draft for Robert Griffin III.
#DatTradeValue.