Toronto Raptors New Drake Inspired Jerseys Leaked on Instagram?
Updated: January 30, 2014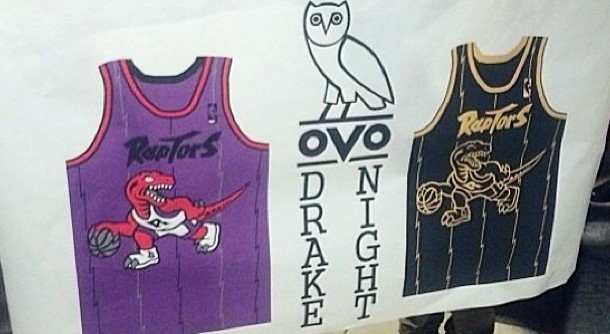 Rapper Drake is the latest athlete to become a member of a professional basketball franchise. A few weeks ago the Toronto Raptors announced that the "Started From the Bottom" rapper would be their new Global Ambassador.
The Raptors have followed the announcement up with a "Drake Night" and a few press conferences.
On Drake's Instagram, he posted an image of what looks to be new OVO inspired Raptors jerseys. The jerseys are black and gold with the old Raptor logo. If you ask me they look pretty fresh!
Drake simply tweeted "416" with the photo: