Rahim Moore Undergoes Life Saving Emergency Surgery
Updated: November 19, 2013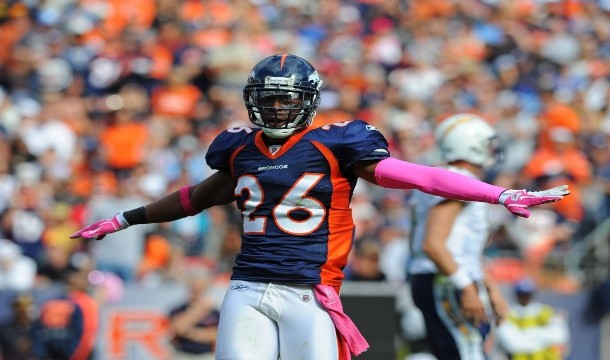 Here at Mock Draft HQ, I like to make running jokes sometimes. One of the running jokes I use currently revolves around the Broncos cutting Rahim Moore due to his mistake that allowed Baltimore to eliminate the Broncos in last year's playoffs.
I have no malice for Rahim Moore, I support all of the NFL's professionals so this was especially tough to see that he needed a emergency surgery after suffering a leg injury on Sunday Night. The surgery may have saved his life.
Broncos safety Rahim Moore underwent emergency surgery Monday to staunch bleeding in the muscle sheath in his lower left leg, a condition known as lateral compartment syndrome that can cost patients a limb or even their life.

Moore is out indefinitely.

Moore left the Broncos' 27-17 win over the Kansas City Chiefs in the first half Sunday night and was replaced by veteran Mike Adams.

During the night, Moore called the team's athletic trainer, Steve Antonopulos, because he was still experiencing pain and swelling, interim coach Jack Del Rio said. Antonopulos arranged for Moore to be examined by the team's medical staff, which determined he needed what's called a fasciotomy.

-Associated Press
Get well soon Rahim!