Jason Whitlock (@WhitlockJason) Says Chiefs Wouldn't Draft Richie Incognito Because of Him
Updated: November 5, 2013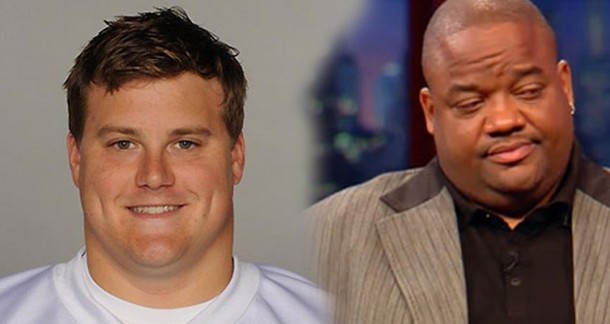 Do media people have a say in NFL Draft picks? Would you be surprised if I told you they actually can? Well you shouldn't be surprised because I may have just a little intel on this subject. After all, this blog has achieved over 4 million unique visitors since it's creation.
In my time writing this blog I've been given all sorts of tips on players. Some I cannot publish, some I did. I've been told of certain college players drunken exploits, private coaching results, and more all in an effort to either build or kill buzz for certain players.
The good thing is that I am independent, so every word published here has been my own opinion with no influence from the outside.
Here is the thing though, you would be crazy to learn who pays attention to what you say when you have enough influence. Is it possible that an NFL club be afraid of the city's top sports reporter? According to Jason Whitlock, the answer is yes. The Chiefs allegedly passed on Richie Incognitio in the 2005 draft due to Whitlock's presence.
Would never happen in a properly media-policed market. You wonder why Kansas City was quiet from 1994-2010. I ran my corners.

— Jason Whitlock (@WhitlockJason) November 4, 2013
Incognito wasn't even on the Chiefs draft board because of fear of my reaction.

— Jason Whitlock (@WhitlockJason) November 4, 2013
We've all seen how Incognito has played and to put it lightly he is a loose kind of guy. Any team that brings a guy like that in their locker room either have strong leadership in place, or are blinded by the talent and don't care what the repercussions are (whassup Jaguars…)
Of course you shouldn't take Whitlock's word for gospel here. After all, Richie did get drafted to the St. Louis Rams…. who also play in Missouri.
I have nothing to add on the Jonathan Martin/Richie Incognito situation that you can't hear anywhere else. It's unacceptable behavior by a professional.