Android Apps for NFL Fans
Updated: October 22, 2013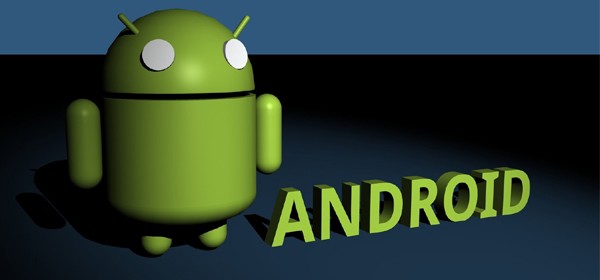 September 5th of this year marked the beginning of another NFL season. American football has a great following and season 94 will definitely not be ignored by the fans. The season will last until January and football fanatics are going to need regular updates on their favorite teams and players. Users of Android phones and other devices that run on Android will be on the lookout for apps related to football so that they can keep track of the latest happenings, scores, and even play NFL games like fantasy football. Here are some of the most popular NFL apps for Android devices.
ScoreCenter by ESPN
ScoreCenter is an app from ESPN that updates sports fans on the latest news, scores and standings from any of the popular leagues that can be found around the world. This application offers convenience to sports fanatics who want to check on their favorite team anytime they want, wherever they may be. Users can personalize their scoreboards and even add their own alerts so that they can stay up to date. The latest news are combined with the best coverage and analysis. You can set the app to display news, scoreboards and video highlights from the NFL. To get the most out of ScoreCenter, you have to sign up for an account. Doing so will unlock the useful features of the app like notifications and personalized scoreboard. This is a thoughtfully made app and football fans will not regret downloading it. If you're a big fan of both ESPN and NFL, this is the app for you.
NFL Matchups by Mobage
This is a simulation game that is officially licensed by the NFL. NFL Matchups also features mini games to help improve your team's performance. This licensed product includes all 32 teams from the NFL and more than a thousand players. You can assemble your own football team and pit it against the best and the greatest teams currently in the NFL. The game is the perfect pastime for those who are left waiting between commercials or quarters. It also lets you play against other players in the community. The graphics and content may not suit every NFL fan's taste, but there really is no better way to kill time before your favorite game resumes. It is also a great way to stay in the game when you're in school or at work.
NFL Pro 2014 by Gameloft
This is probably the best NFL game available on Googleplay to date. Developed by Gameloft, a software developer known all over for its great graphics and gameplay on mobiles, NFL Pro 2014 is also free. Aside from being free, it is also an officially licensed game, so what more can an NFL fan ask for? You can choose from the 32 NFL teams to play with, and Gameloft also claims that the game takes realism and immersion to another level. This is done by using first person angle. Make your football dreams closer to reality by playing manager: hire and train players, even upgrade your stadium. Only NFL Pro 2013 is available right now at Google Play, but you can download here if you want the up and coming 2014 version.
Mobile Casino
Even NFL fans need a break from watching their favorite team fight for the win and the glory of the Super Bowl. During commercials or between quarters, you can play mobile casino games on your Android. Whether your device is a mobile phone or tablet, there is always a casino game that will tickle your fancy and keep you entertained. You don't even have to be watching a game to enjoy these. All you have to do is go to Google Play and search for new mobile casino apps and you will be flooded with a plethora of choices.