Brady White is U.S. Army All-American Player of the Week
Updated: September 9, 2013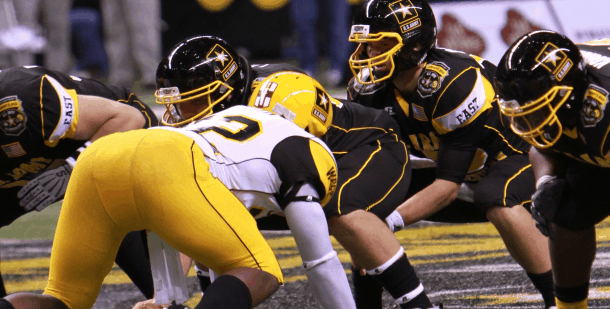 Rockaway, N.J. (Sept. 9, 2013)- Quarterback Brady White of Newhall Hart (Santa Clarita, CA) High School was named the U.S. Army All-American Bowl High School Player of the Week, for the week ending September 7th. White continued his stellar high school career with an incredible performance, throwing for 490 yards and 7 touchdowns in his team's 55-54 overtime win over West Hills Chaminade. White tied Newhall alumnus and ex-NFL quarterback Kyle Boller's record with his 7 touchdown passes. White attended Football University's Top Gun Showcase, as well as playing in the Eastbay Youth All-American Bowl in 2011.
The U.S. Army All-American Bowl High School Player of the Week was designed to recognize the nation's top high school performance of the week. Football players possess a similar set of mental, emotional and physical strengths to Army Strong Soldiers. The winner will be announced each Monday, throughout the season and noted on www.usarmyallamericanbowl.com/media-center
For more than a decade, the U.S. Army All-American Bowl has been the Nation's premier high school football game, serving as the preeminent launching pad for America's future college and NFL stars. Adrian Peterson, Jamaal Charles, Andrew Luck, and C.J. Spiller all made their national debuts as U.S. Army All-Americans. In the 2012 NFL Draft Andrew Luck became the first U.S. Army All-American Bowl alumnus to be selected with the first overall pick. The 2013 U.S. Army All-American Bowl drew a record crowd of 40,133 to the Alamodome, and was the most-watched sporting event on television over the weekend, excluding the NFL playoffs.
The U.S. Army All-American Bowl is owned and produced by All American Games, a New Jersey-based sports marketing and event management company. The U.S. Army is the title sponsor of the U.S. Army All-American Bowl, and American Family Insurance is the lead national sponsor and presenting sponsor of the telecast on NBC. Other national sponsors include adidas, 247Sports, San Antonio Convention & Visitors Bureau, Gatorade, SKLZ, NCSA, School of the Legends, Jersey Mike's Subs, Lockheed Martin, Xenith, Battle Sports Science, Oakley, NewTek and Football University. National sponsors of the U.S. Army All-American Marching Band include NAfME: The National Association for Music Education, Drum Corps International, Jupiter Band Instruments and DeMoulin Uniforms.
For more information on the U.S. Army All-American Bowl and its related events visit www.usarmyallamericanbowl.com and www.goarmy.com/events/aab or the official Facebook and Twitter pages located at http://www.facebook.com/USArmyAllAmericanBowl and www.twitter.com/armyallamerican.