Shabazz Muhammad Kicked Out NBA Rookie Program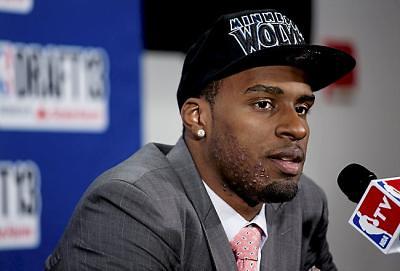 Timberwolves SF Shabazz Muhammad was kicked out of the NBA's rookie program for bringing a female guest to his hotel room during the program. The NBA rookie transition program, which is only four days long, has strict rules regarding how the players should conduct themselves during the program.
Muhammad slipped from the top three to the fourteenth pick in the draft amongst rumors of character issues and weight gain.
Muhammad will have to complete the program next summer.
Source: Jeff Zillgitt/USA Today