Not Annoyed Enough? Digital Darren Rovell to Be Included in Madden 25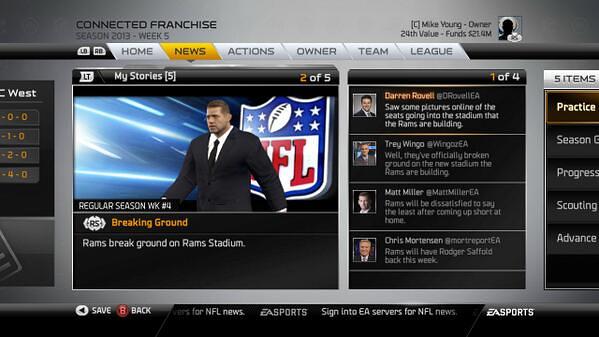 EA Sports went all out for Madden 25. While the jury is still out on the gameplay it looks like the new connected careers/franchise mode got some much needed tweaks. One of such tweaks will be sports business reporter Darren Rovell included in the connected careers mode.
From the looks of things Rovell will be popping up on the screen to report on random business deals in the world of sports, similar to the real life version.
In Madden 25, I'll be making comments to gamers in the Owner Mode pic.twitter.com/HA5MaQ9b7f

— darren rovell (@darrenrovell) August 26, 2013