Miley Cyrus Debuts Jordan Twerking Gear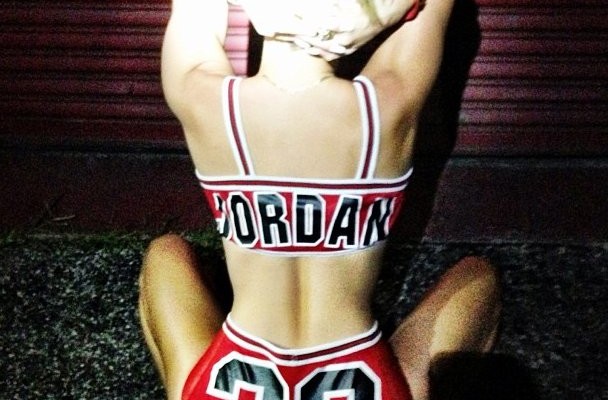 Since the internet is going nuts over Miley Cyrus' MTV twerk, why not? Apparently "why not" is what Miley said when she decided to destroy a Michael Jordan #23 jersey and make it into twerking gear.
The twerk will be debuted in a music video called 23. Of course this outfit is not sanctioned by Jordan brand.
No words if Michael Jordan himself approves.