Florida's Andre Debose Tears ACL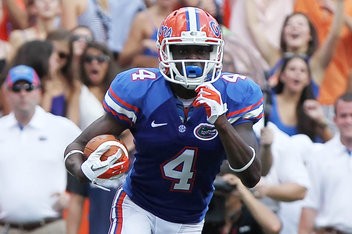 Another day, another wide receiver is out for the year with an ACL. These are very tough times for fans and athletes all around.
The latest victim of the ACL is Andre Debose, WR/KR for Florida. He has four career kickoff return touchdowns which is an impressive school/SEC conference record considering this is the same school Percy Harvin attended.
First reported by GatorCountry.com, the Gators confirmed Wednesday afternoon that the wide receiver suffered a torn ACL during practice Tuesday evening. As a result of what was described as a non-contact injury, the redshirt senior will miss the 2013 season.
Hopefully he's granted a sixth year by the NCAA and returns strong next fall.