Video: Tyrann Mathieu Talks Moving to Safety & NFL Transition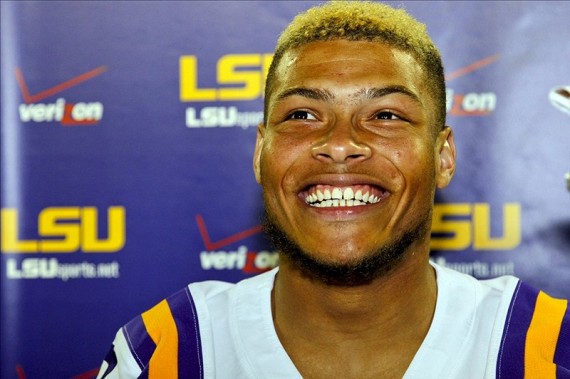 Tyrann Mathieu has had some ups and downs but at the end of the day, he achieved his goal of being drafted in the NFL. The Arizona Cardinals selected him in round three of the 2013 NFL Draft and have moved him to safety as camp opens.
The safety transition is something I predicted here: Tyrann Mathieu Declares for the 2013 NFL Draft
I think that all in all Tyrann projects to a safety on the next level more than a corner. A comparison would be Ed Reed who really doesn't have a position or scheme responsibility he's allowed to just make plays. Mathieu has that kind of ability and would be better used in a similar role.
See the video above to hear Tyrann's words on his new transition and how's life so far in the NFL.