Video: Carmelo Not Sure If He'll Join Lebron on the Lakers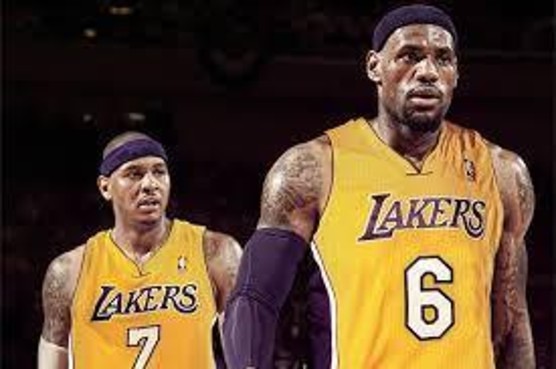 TMZ recently caught up with New York Knicks forward Carmelo Anthony. They asked him a few questions about shoes and basketball.
Melo admitted he does have a pair of Jordans in purple and gold but told the reporter not to look too much into that. When flat out asked if he would join Lebron in 2014 on the Lakers Melo denied he has had any conversation with Lebron about it.
In my opinion Melo was telling the truth. We all know that it will ultimately be Lala's decision if he's going to play for the Lakers or not. I'm kidding but every joke is rooted in some truth. Happy wife, happy life, right? Maybe Lala will pressure Melo to get his Full Court Life on in LA.
We'll see.
H/T BlackSportsOnline.com