Dwight Howard Will Earn More Money With Rockets Due to California Taxes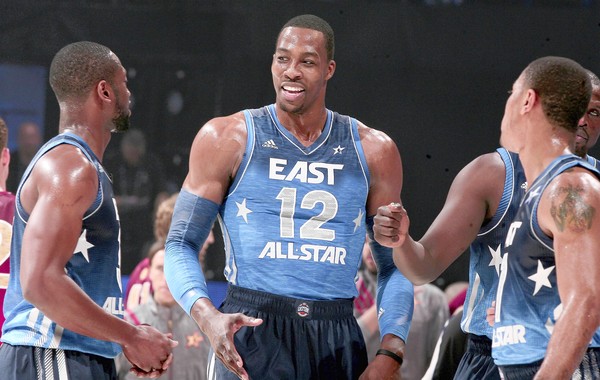 Dwight Howard has a really big decision to make. Will he ride it out with the Lakers and try to go down in history or will he go to a ready made championship team in the Houston Rockets?
Let's not kid ourselves here, the only options are Houston and Los Angeles. Atlanta and Golden State are pipe dreams.
Well according to an accountant interviewed by ESPN, the decision may come down to the finances. Howard stands to net $2.6 million more dollars AFTER TAXES if he moves to Texas.
If you ask me, for any man rich or poor it's an easy decision:
Howard could get only a four-year max deal by going somewhere else and would make $1.7 million less per season, but could still come out on top if he signs with the Houston Rockets or Dallas Mavericks and makes his home in Texas, a state that has no income tax. Over a four-year period, Howard would gross $94.4 million off a contract with the Lakers and $87.6 million from a contract with an NBA team in Texas, but Raiola says the difference in the state income tax between California and Texas would result in Howard netting $2.6 million more from a Texas-based team. That's even including jock taxes, which are the taxes Howard would have to pay states when he plays on the road. "If Dwight signs with the Lakers, it would be ideal if he could play in California but not be a resident in the state," Raiola said.

ESPN.com