Jamarcus Back? Bears Giving Serious Thought to Signing Jamarcus Russell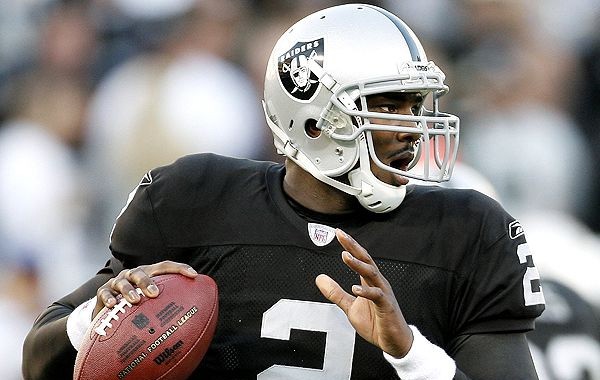 Is the #1 pick of the 2007 draft on his way back in the NFL? After a rigorous off-season with coach/mentor Jeff Garcia it looks like Jamarcus Russell is on his way to getting back in the league. Jamarcus has dropped approximately 50 pounds and is looking impressive in drills according to league sources.
The Chicago Bears are bringing him in and it is likely he'll be signed soon:
And @mikecwright of ESPN Chicago reports JaMarcus Russell will be one of three QBs to work out Friday for the Bears.

— Adam Schefter (@AdamSchefter) June 4, 2013
Bears – or any other team – don't bring in JaMarcus Russell for a workout without giving real consideration in advance to signing him.

— Adam Schefter (@AdamSchefter) June 4, 2013
Now when will we see Vince Young back in the league?